AirlineSim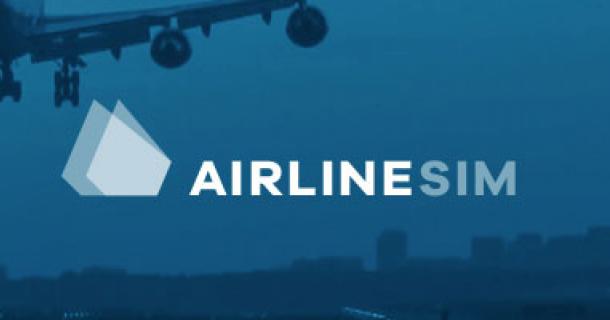 8.5
from
10
-
8
Reviews
AirlineSim Browsergame
AirlineSim
Game description
AirlineSim is the only online airline simulation of its kind.
Set up subsidiaries with your airline holding company and let them compete against other airlines in the highly competitive global market.

You have the choice: Luxury or no-frills? Modern fleet or old iron? Happy employees or pay at the lowest limit? International network carrier or regional niche airline? Lease the fleet or own it? Focus on core business or also offer ground services and speculate on the stock market?


Aircraft do not simply fly from A to B:

AirlineSim allows you to manage the airline of your dreams. The success of your airline depends on your decisions which of over 300 aircraft types should be used, which of the approximately 4000 destinations worldwide should be served, how the fleet should be maintained, which ground service should be booked and, most importantly, how should the passengers be brought to their destination?

Ready for a clean start:

AirlineSim is an in-depth business simulation that puts you in control of almost every aspect of airline operations. The planes, the on-board service, the ticket prices and when the plane should take off; all this and many more decisions are in your hands to fulfill your passengers' wishes and lay the foundation for a new aviation empire. Competitors will challenge you up to 1200 of them and the decision with whom you cooperate or compete can have serious consequences for your business. You can buy or sell shares in other companies and even try to take them over.

Take risks, but keep an eye on the competition:

Become part of AirlineSim's vibrant community Develop an identity for your company, share your thoughts on strategy and management, or simply make new friends with other players.

Get on board now and take on the challenge of the only airline simulation of its kind!
Facts
Type

Setting / Genre

Charts Position

Number of players

Project orientation

Development status

Publisher

Rounds length

Time setting

Language

Game effort

Game website

Report error / problem
---