Airlines Manager Tycoon 2019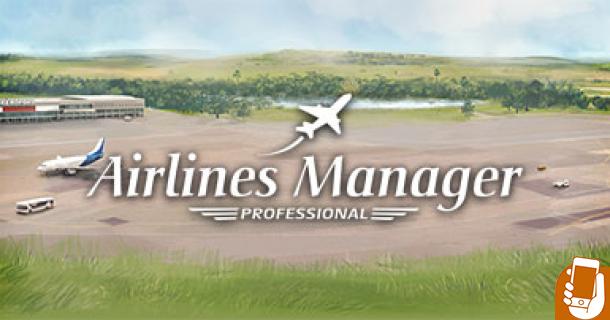 8.4
from
10
-
1
Reviews
Airlines Manager Tycoon 2019 Mobilegame
Airlines Manager Tycoon 2019
Game description
Dear future CEO, we are looking for an ambitious CEO who is capable of launching a new airline that will conquer the world market of civil aviation! Once in office, you will receive $300 million in funding and will be free to decide what strategy to pursue. 60 aircraft and 2,600 geospaced airports to choose from!

You will also be responsible for your airline`s Research &Development department. More than 500 patents are waiting for funding and more than 200 service ideas want to be implemented. It is up to you to make the right decisions with strategic skills! Diplomatic skills would also be useful if you want to develop your company as a member of an alliance. The assistance of your allies can prove to be a great advantage for future investments.

If you think you have what it takes to be a real airline CEO, this job is made for you! Don`t hesitate any longer and join us at Airlines Manager!

Play at your own speed
2 game modes
1) Real-time (in the game, a Paris-New York trip lasts 7 hours)
2) Accelerated time x7 (in the game, a Paris-New York trip lasts 1 hour)

Play with your own style
Choose your strategy and develop your business
- Low-cost or premium?
- Economy, Business or First Class?
The choice is yours!

Features:
- Buy airports
- Buy or rent planes
- Introduce new routes
- Plan flights
- Manage your entire strategy from A to Z (development, banking, finance, maintenance, services, F&E, marketing, human resources)
- Admire your empire live thanks to the huge flight map with your planes!
- Build your empire and become the ruler of the skies with your fleet, airports and routes.
- Set your prices: route audits, demand simulation
- Offer your services: better access to your airports, attractive prices, comfort on board
- Control your finances: Bank loans, accurate accounting, detailed cash management
- Train your staff: temporary or permanent employees in all branches of the aviation industry
- Visit the factory floor to unlock new bonuses with a few clicks!
- Analyze the daily schedule: Which airport is the most profitable? Which routes are the most profitable?

For beginners or experts
-A (choice of) simple or complicated management of your airline:
- Detailed flight planning
- Prices based on audits and simulations
- Training of employees in all aviation areas
- Equipment maintenance
- Different strategies possible.
Facts
Type

Setting / Genre

Charts Position

Number of players

Project orientation

Development status

Publisher

Rounds length

Time setting

Language

Game effort

Download App

Report error / problem